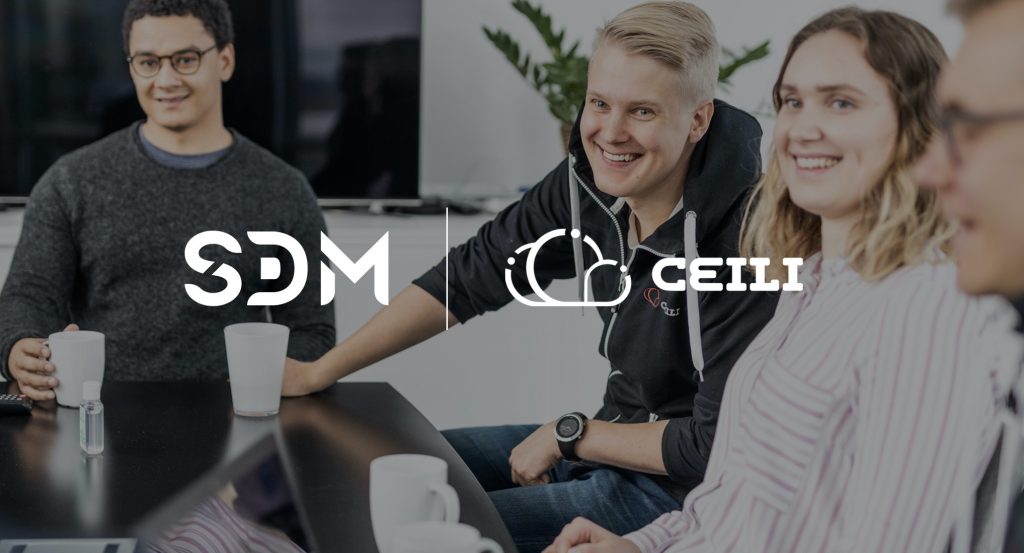 Ceili and Suomen Digimarkkinointi to Collaborate
Ceili Oy has launched an extensive cooperation with Suomen Digimarkkinointi Oy. Through this collaboration, Ceili can provide support to its customers for the implementation of marketing operations using Salesforce Pardot. Suomen Digimarkkinointi is one of the largest companies in Finland that specializes in digital marketing. 
Thanks to the collaboration, Ceili's customers can get support for their digital marketing operations with Salesforce Pardot as well as strategic campaign planning. Ceili is responsible for the execution of Salesforce implementation projects and the support and further development of process consulting and systems' use. In turn, Suomen Digimarkkinointi assists customers with the implementation of actual digital marketing operations in cooperation with the customers' marketing teams. 
Jaakko Suojanen, CEO of Suomen Digimarkkinointi, is enthusiastic about the cooperation. 
"We are getting a very experienced Salesforce specialist company to implement and maintain our customers' Salesforce projects. Salesforce is the best tool for developing joint marketing-and-sales efforts, offering the most advanced technology and the best business perspective in one package," says Suojanen. 
"SDM (Suomen Digimarkkinointi) is an experienced marketing partner for the operational utilization of Salesforce. Our core competence is the technological know-how and Salesforce implementation projects. Many of our customers have limited marketing teams to manage their digital marketing operations with Salesforce tools.  The partnership with SDM therefore meets a clear need and supports the versatile use of Salesforce by our customers," says Ceili CEO Sami Kettunen. 
For more information:
Sami Kettunen, CEO Ceili Oy
Tel. +358 50 386 5555
sami.kettunen@ceili.fi
Jaakko Suojanen, CEO Suomen Digimarkkinointi Oy
Tel.  +358 40 809 8813
jaakko.suojanen@digimarkkinointi.fi