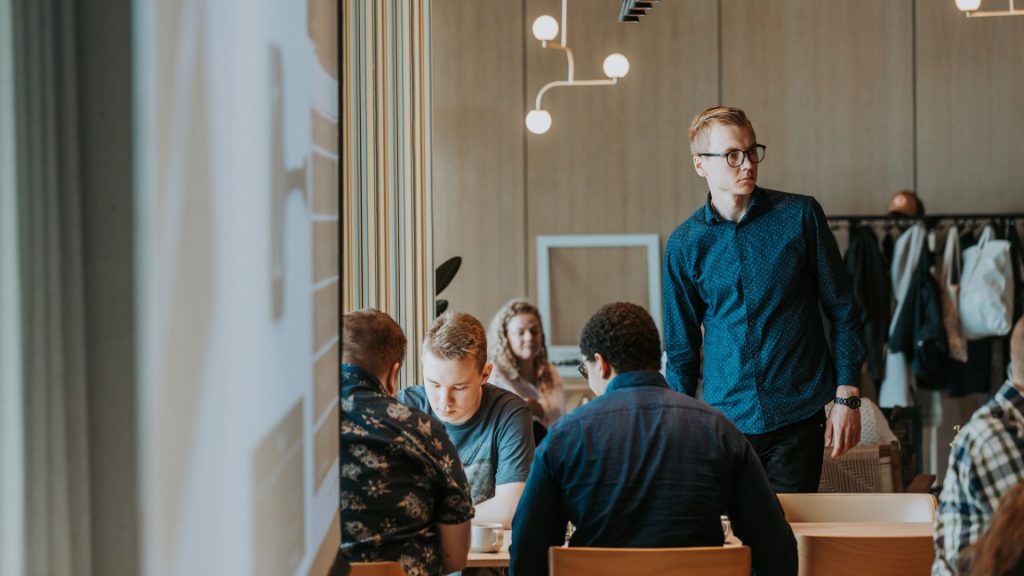 Nonprofit Cloud – Salesforce Clouds ABC
Salesforce is the market-leading CRM platform solution that brings all areas of the organization together on one platform. It is possible to fully customize the platform to suit your operations and connect the necessary marketing, documentation, HR, and project management tools. But how does the Nonprofit Cloud differ from other areas of Salesforce and what does it include? In this blog, we open Salesforce Nonprofit tools and the benefits they bring to non-profit organizations. We also cover Salesforce's Nonprofit program called Power of Us. However, remember that the best understanding is achieved by having a conversation with a partner from the point of view of your needs.
Power of Us Program
Salesforce wants to provide CRM technology for free or at a reduced price to those who do good for us all. The Power of Us program includes 10 free Sales and Service Cloud licenses and the Nonprofit Success Pack (NPSP). You can learn more about the possibilities of Sales Cloud and Service Cloud in our blogs.
Salesforce NPSP (Nonprofit Success Pack), on the other hand, is a package that can be installed on top of Salesforce, which is built entirely with the needs of non-profit organizations in mind. As a standard solution, it offers comprehensive tools for managing and reporting donation processes, creating the basis for the Nonprofit Cloud entity. In addition to comprehensive standard functionality, the Salesforce Nonprofit Cloud platform enables versatile customization options for the organization's needs. More about Salesforce Nonprofit Cloud is explained below, where you can delve more deeply into the different possibilities of the tool.
To enter the Power of Us program, you must fill out a survey, which Salesforce will use to determine the organization's suitability for the program. Before answering the survey, the organization must use the free trial version of Salesforce, which becomes the actual Salesforce ORG, if the organization meets the necessary requirements and passes the survey. The processing of the survey normally takes about 2–3 weeks. In addition to the Salesforce Nonprofit Cloud, the Power of Us program also includes a community of other non-profit organizations, through which you can get tools and ideas from others to support your own development.
Read our customer case: Saving the Baltic Sea together with the John Nurminen Foundation
Nonprofit Cloud – sharing the good
Nonprofit Cloud enables the needs of non-profit organizations in a versatile way, such as donation management, segmentation of partners and donors, coordination of different channels, clarification of processes, engaging marketing and analysis of all activities and development of activities based on that.
1. Different units in one place
Often, Nonprofit organizations have many teams, just like companies. One is responsible for marketing, another for donations, the third for various charity programs and the fourth for grants. So that operations do not become separate, i.e., information circulates only within that unit or team, it is important to have one versatile platform that enables the needs of all teams to be met in the same place. With Salesforce, teams are brought together, information flows more easily between different teams, teams can use each other's data and collaborate more seamlessly.
2. High quality data to support important work
Nonprofit organizations often run a large mass of data, which includes information about partners, donors, charity targets, various programs, and grant-granting entities. If data is stored in a messy way or its quality cannot be trusted, everyday work becomes difficult and slows down. Salesforce enables e.g., automatic removal of duplicates, standardizes the format of data entry and enables automatic data filling.
3. Make it easier to demonstrate results to financiers
Nonprofit operations are heavily dependent on donations, funding, and grants. And funding, on the other hand, requires proof that results, and benefits can be achieved through Nonprofit activities. In Salesforce, data can be condensed into easy-to-understand reports and clear dashboard views can be created for different needs. This makes it easier to verify the progress of the activity and the generation of results.
4. Engaging marketing about a significant issue
Salesforce's marketing tools can be used, for example, to automate the sending of e-mails, when new donors join the program, to remind you to make regular donations, or to send personalized e-mails with content that is of interest to the target group in question. Analyzing the effectiveness of channels and content is easier, thanks to which resources can be allocated to the things that work best.
5. Self-service portal to facilitate customer service
Since Salesforce is a very broad entity, it is possible to connect various Clouds and add-ons to Nonprofit. These can be, for example, Experience Cloud, which can be used to build a self-service portal to facilitate users' activities. Different portals can be created for different programs, self-service, and FAQ sections (Frequently Asked Questions), or partners, donors, financiers, and grantees can all have their own platforms that are aimed at them. You can read more about Experience Cloud on our blog [link].
6. Artificial intelligence as an aid in predicting operations
Salesforce is constantly using artificial intelligence to its advantage. Artificial intelligence enables e.g., analyzing the operation and making predictions based on it. It suggests the best operating methods and on the Nonprofit side, for example, analyzes the operation and tells you if someone could be a potential donor based on their actions.
Here is just a summary of the benefits of Salesforce Nonprofit tools and the Power of Us program. The possibilities of the platform are unlimited and fully customizable to the needs of different organizations. You can get the best picture of these by talking to a Salesforce partner or Salesforce representative. We will gladly go through your needs and think together how Salesforce could serve you in promoting your important work.
Writer:
Veli-Matti Räsänen
Project Manager &
Salesforce Consultant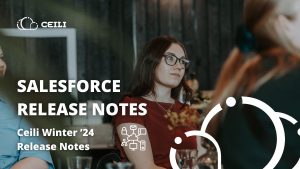 Here is a traditional Ceili's summary of the upcoming new features and changes in Salesforce's Winter '24 release, which has been published in September. Salesforce
Read more »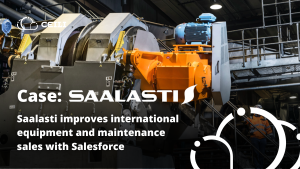 Saalasti is a third-generation family business founded in 1945 that manufactures the world's leading biomass processing equipment. Long experience and continuous development work enable customers
Read more »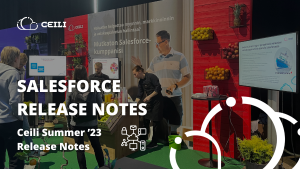 Here is a traditional Ceili's summary of the upcoming new features and changes in Salesforce's Summer '23 release, which will be published between April and
Read more »