Service Cloud – Salesforce Clouds ABC
Salesforce is the market's leading CRM platform solution, which smoothly brings sales, marketing, and customer service together on one platform. It is possible to fully customize the platform to suit your business and connect the necessary invoicing, quotation, HR, and project management tools. But how do you choose which clouds or modules within Salesforce would be the most useful for you? In this blog, we open the tools of Salesforce's Service Cloud, and the business benefits it brings, but remember that the best understanding is achieved by having a conversation with a partner from the point of view of your business.
Service Cloud – Clarity to customer service and customer experience
Customer service plays an important role, as it acts both as an attractive force in the direction of new customers and as a holding force in the direction of existing customers. The quality of customer service has only become more prominent as today's competition is getting tougher and information acquisition is becoming easier. It is no longer necessarily the party that offers the best product that wins, but the partner that creates the best customer experience. How can a versatile platform solution help customer service, customer service team leaders and management in all this?
1. What needs can Service Cloud be used for?
What kind of assistance needs can Service Cloud be configured for? The need for support can be small and quick, or larger and longer-term. Ticket, request, support request, case, incident… The beloved child has many names! Consequently, there are also several ways of utilization. Whether it was necessary to offer support within your company, for B2B customers or in the B2C market, Service Cloud can be made to work for both large ticket volumes and smaller needs. The benefits of Service Cloud are wrapped around fast customer service, easy work management and efficient information sharing.
2. Approaching in need of support
With the help of Service Cloud, it is possible to offer customers an easy and fast way to get in touch when help is needed. It is easy to configure different contact methods using the basic features of Service Cloud. With the Email-To-Case feature, tickets automatically enter the system via support email, and the Web-to-Case feature can be easily accessed on the company's website for a request for help. Various instant messaging services, such as phone services and chat, will be made available for more real-time customer service. Sometimes the customer also needs to see the progress of the request in more detail and possibly update the information over time. In this case, Experience Cloud comes into the picture, an own portal aimed at customers, through which the customer can receive support centrally. Read more about Experience Cloud from our blog.
3. Management of Service requests in pipeline
Customer management includes providing support as efficiently and easily as possible. Sometimes more than one person is involved in customer relationships, in which case the sharing of information is a critical part. You can get an overall picture of the customer's support needs at a glance from Salesforce. Management doesn't get any easier than this! Excels and long e-mail communications can be forgotten. All work is visible in the Service Cloud, from where it is easy to manage and share among the entire team. With the help of work queues and teams, work can be quickly distributed and visible to the right group. Communication with the customer takes place directly through the request, which contains all the relevant information, a view of the status of the request and the conversations held both internally and with the customer. Work management is visible, convenient, and easy.
4. Customer service management and reporting
Management becomes easier with the introduction of Service Cloud. Team leaders are able to manage their team's workload and get a better understanding of where we are going with the client. Salesforce offers an easy way to create meaningful metrics from data. Real-time reporting enables monitoring and easy flow of information through the company. Reporting and dashboards also reveal the weaknesses and strengths of customer service. Is the response time or request turnaround time too long? How is the workload distributed among the team members? Do you notice the same patterns happening in the requests? In sales and development meetings, it's nice to open Salesforce and show the current situation in easy-to-understand charts. If someone wants to know what a certain chart has eaten, they can access the information more deeply with one click. The reports can be fully customized to the current business need, and you can create your own dashboard views from them, for example for individual customer service staff, teams, management or for the cooperation of different units.
5. Automations
Service Cloud has many ready-made features designed for quick and easy processing of requests. They are easily customizable according to customer needs. Automations can…
work on automatic responses and notifications,
direct requests to the work queue or directly to individuals,
update the status of the request or other fields when certain criteria are met,
escalate the request if it has not been responded to within a certain time and
set execution times within the SLA.
In addition to these features, Salesforce's own automation tools or code can be used to create more features that work with automation. So, you don't have to spend time on extra manual clicking and management is made smooth with the help of various automations.
6. Integrations
Salesforce is a highly customizable and dynamic system where almost everything can be handled on the same platform. However, there is often a need to create integrations between systems, such as invoicing, or ERP. With these, parts related to customer service and the smoothness of data transfer between different systems can be made more efficient. Salesforce has ready-made integrations for thousands of systems, and new ones are being created all the time.
Here is just a summary of the benefits of Salesforce Service Cloud, as the platform's possibilities are limitless and fully customizable to the needs of different industries. Therefore, you can get the best picture of the platform's possibilities by talking to a Salesforce partner or a Salesforce representative. We will gladly go through your needs and think together how Salesforce could serve you.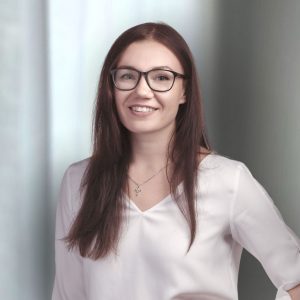 Writer:
Iida Niskanen
Salesforce Consultant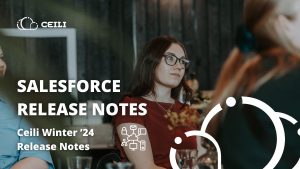 Here is a traditional Ceili's summary of the upcoming new features and changes in Salesforce's Winter '24 release, which has been published in September. Salesforce
Read more »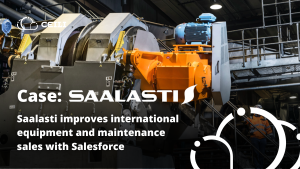 Saalasti is a third-generation family business founded in 1945 that manufactures the world's leading biomass processing equipment. Long experience and continuous development work enable customers
Read more »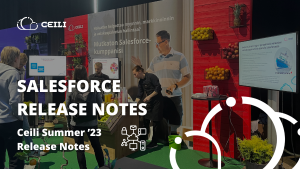 Here is a traditional Ceili's summary of the upcoming new features and changes in Salesforce's Summer '23 release, which will be published between April and
Read more »