At Ceili, we specialize in Salesforce CRM implementation, support, maintenance and further development services, as well as customized solutions. Build customer management, sales and marketing, and their support functions to the same platform – Salesforce.
Salesforce implementation projects
Salesforce implementation projects are the most important part of Ceili's core competence, as we are an consultant company focused only on Salesforce solutions. We have implemented Salesforce for various organizations in different fields, such as industrial sector, media, energy, waste management, non-profit organizations and healthcare. Salesforce enables solutions that are completely customized to specific needs – regardless of the industry.
Ceili's experts manage implementation projects with an uncomplicated attitude and our customers have said that it is nice to work with us.
Salesforce support, maintenance and further development services

Salesforce CRM platform implemented – what to do now?
The need for support and development rarely ends when the project ends. At Ceili, we want to support you in the best possible way even after the implementation of the CRM system. After the end of the project, we offer continuous support services for main users and further development for your various development needs. And, if your previous CRM project has failed at some level, we offer a Salesforce Re-Start service to resolve your situation.
Customized solutions for Salesforce
Salesforce enables versatile customer-specific implementations. On the same platform, there are practically endless possibilities in terms of business development, monitoring and reporting.
API interfaces enable the export and import of data to or from Salesforce flexibly with modern tools.
In addition, Salesforce offers many other possibilities and integrations in addition to the so-called traditional Clouds.
It is possible to download various third-party add-ons and help tools from the world's leading Business application store (Appexchange).
Salesforce is by no means just a CRM – it is a broad and versatile business platform.

"Ceili supplied us a solution including Sales Cloud, Service Cloud and Pardot (Account Engagement). Ceili's Project Manager coordinated the project extremely well, was structured but flexible when needed and the key members of the team really knew their part of the system. Ceili also provided us with ideas and solutions related with integration with our digitalization project and raised questions if they thought that something was not in line with our best interest."
Read customer experiences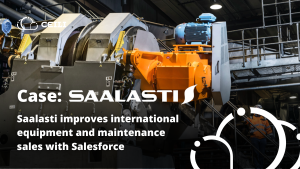 Saalasti is a third-generation family business founded in 1945 that manufactures the world's leading biomass processing equipment. Long experience and continuous development work enable customers
Read more »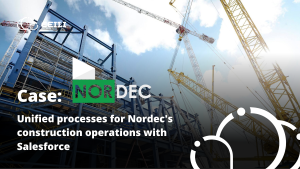 Nordec is one of the leading providers of frame structures for buildings, facades, and steel bridges in the Nordic countries. More than 40 years of
Read more »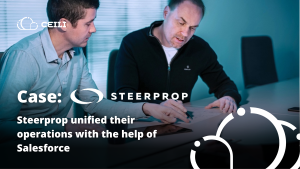 Steerprop was founded in 2000 to develop and manufacture propulsion systems for the most demanding seafaring conditions. Hundreds of ships (for example every third icebreaker
Read more »