Case Kasvu Open: Let's make Finland the world's best growth company nation
Ceili and Salesforce making Kasvu Open's vision come true
Kasvu Open is a national business sparring program that offers free help for business development and growth. Their mission is to be Finland's most inspiring and positive sparring partner for growth companies. Almost 400 companies participated in Kasvu Open's growth paths in 2019, and the number is increasing every year.
Growth Open is starting its 10th year of operation and the scope of operations has grown significantly each year. This brought to the organization a requirement to utilize digitalization and renew operational processes. The whole work started with a project in which the operational processes were re-evaluated from the perspective of customers, i.e. growth companies. This provided a strong basis for carrying out the overall project.
Creating a digital service chain
The goal of Kasvu Open was to build comprehensive digital service chain where customer information can be managed from the application to the evaluation of the sparring days. To build the project, they chose several suppliers, whose task was to work closely together to enable a digital path.
Ceili was selected as a supplier for the project and to be responsible for the management of master data, i.e. to provide a tool for managing growth companies, sparring partners and event data, as well as the introduction of a digital marketing tool. The technology used in the implementation was Salesforce, which functionalities were customized to match Kasvu Open's operating process. To enable the digital path, Salesforce was integrated not only with the website, but also with the business analysis tool and the Howspace learning platform.
The project also covered importing old customer data into Salesforce. The project was demanding, because the data had to be filtered and enriched, and duplicates removed. In addition, a process was created for sparring data, which is the core of the activity, by which all nearly 1,500 company sparring members could edit their own data and choose whether their data would be displayed on Kasvu Open's website.
Salesforce was chosen as the technology solution
Kasvu Open's development director Leena Räisänen is very satisfied with the success of the project:
"When the project started, I was warned that the implementation of the project would probably require doubling the budget and doubling the schedule. Now that the project has been completed, we must be extremely proud of our partners, who managed the demanding multi-supplier project successfully to the finish line".
Räisänen also highlights Salesforce as a customer information system:
"Choosing Salesforce was the right solution for us due to its versatility. The development work was done quickly, and we were able to see the results and comment on them already during the project. In addition, the system offers us a comprehensive view of all our customer and transaction information. Salesforce's real-time reporting is especially valuable to us, which brings a significant development step to our business."
Räisänen also emphasizes the importance of communication in the success of the project:
"Cooperation with Ceili went excellently. They are a human-oriented company that managed to tell us non-IT people in the right language what is happening in the project. In such a project, the importance of communication is a key factor in terms of success. I knew all the time what was happening in the project and thus I didn't have to worry about the progress of the project."
The challenge was a multi-vendor environment
For Ceili, the project was demanding, as success was measured from the point of view of the entire digital service chain. Ceili's CEO Sami Kettunen highlights the good cooperation between different suppliers:
"The main thing in the project was to succeed in connecting data flows and processes between different systems and technologies. It was great to work with the participating companies because everyone had a clear common goal."
Kettunen highlights Kasvu Open's strict requirements for the project as a positive thing:
"As a project, this was very interesting for our experts, because we built a completely customized entity for Kasvu Open based on Salesforce, which had a lot of requirements for process and data processing. The project's tight schedule and multi-supplier environment also required strong project management. The implementation of the project was an excellent performance by our team!"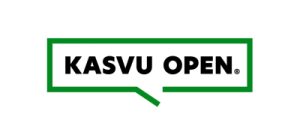 Learn more about our customers' experiences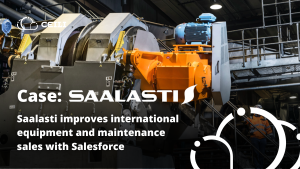 Saalasti is a third-generation family business founded in 1945 that manufactures the world's leading biomass processing equipment. Long experience and continuous development work enable customers
Read more »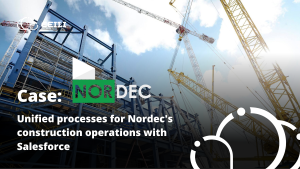 Nordec is one of the leading providers of frame structures for buildings, facades, and steel bridges in the Nordic countries. More than 40 years of
Read more »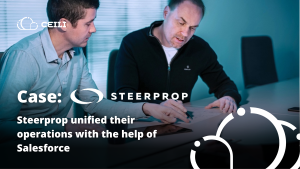 Steerprop was founded in 2000 to develop and manufacture propulsion systems for the most demanding seafaring conditions. Hundreds of ships (for example every third icebreaker
Read more »