Ceili Spring '23 Release Notes
Here is a traditional Ceili's summary of the upcoming new features and changes in Salesforce's Spring '23 release, which will be published between January and February. Salesforce releases an update package three times a year, which contain major and minor reforms. On this page, we have collected the most important updates that may have an impact on your organization's Salesforce operation, in a compact package.
The blog post briefly introduces each feature in its own paragraph, which also lists the concrete benefits customers will receive and the necessary measures, if there are any in the update. We are happy to help if you need support in implementing new features. You can contact e.g. support@ceili.fi
You can easily find the exact time when Salesforce will install the Spring '23 Release in your own organization at: status.salesforce.com (Maintenance tab). You can display the information by entering the instance number of your Salesforce organization in the search field, which you can find in Salesforce in your company's information.
Content:
LWR sites can now use the margin field to edit line spacing around any component. There is a new Spacing tab for this, from which you can make edits easily. Almost all components also have the Padding function, which can be used to fine-tune the appearance of the site.
Available:
All LWR sites accessed through Lightning Experience or Enterprise, Performance, Unlimited, or Developer editions of Salesforce Classic
Enhanced Reports
Enhanced reports are functionality on mobile that automatically changes reports to a mobile-friendly format. The format of the report enables better usability, faster loading time, automatic wrapping of text in tables, and minimization of browsing. The numbering of the attached image means: 1. Title 2. Information on the report's title line 3. Data.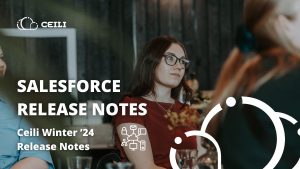 Here is a traditional Ceili's summary of the upcoming new features and changes in Salesforce's Winter '24 release, which has been published in September. Salesforce
Read more »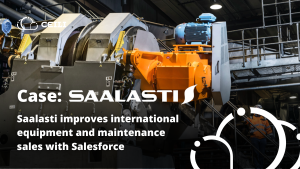 Saalasti is a third-generation family business founded in 1945 that manufactures the world's leading biomass processing equipment. Long experience and continuous development work enable customers
Read more »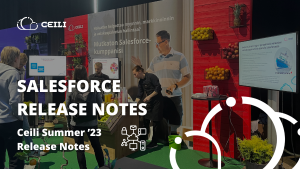 Here is a traditional Ceili's summary of the upcoming new features and changes in Salesforce's Summer '23 release, which will be published between April and
Read more »