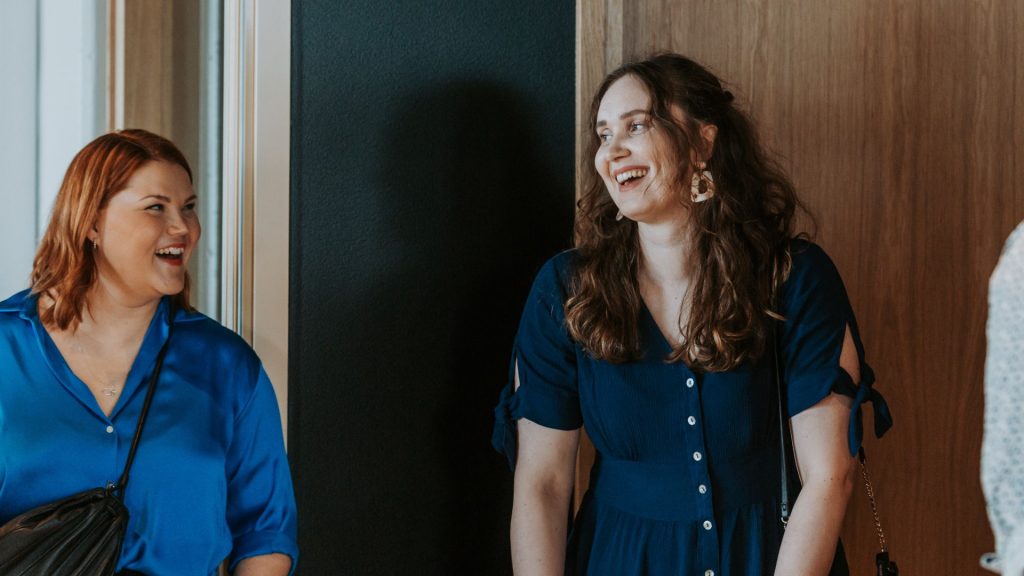 Marketing Cloud Account Engagement or Pardot – Salesforce Clouds ABC
Salesforce is the market's leading CRM platform solution, which smoothly brings sales, marketing, and customer service together on one platform. It is possible to fully customize the platform to suit your business and connect the necessary invoicing, quotation, HR, and project management tools. But how do you choose which clouds or modules within Salesforce would be the most useful for you? In this blog, we open the tools of Salesforce Marketing Cloud Account Engagement, formerly known as Pardot, and the business benefits it brings, and compare it a bit with Marketing Cloud, which in turn is more suitable for B2C business. Remember that the best understanding is achieved by having a conversation with a partner from the point of view of your business, so this text is only based on a general comparison.
Marketing tools and possibilities in Salesforce 
You can build and manage customized customer paths. You can combine different sources and channels with automations into a smooth path that turns warm leads into hot ones. Automations can be connected to e.g., automated e-mails and even task assignments for sales.
You can personalize content using Einstein's predictive artificial intelligence, which bases its operations on predefined customer profiles and algorithms
You can segment your target groups according to different services, behavior, demographic information, or lead level, and target them with content that interests them.
You can create, store, and reuse a wide variety of content directly from Salesforce and share the data they produce throughout your organization effortlessly.
With real-time reports, you can monitor the achievement of marketing goals, commitment, social media functionality and lead generation, and create different report perspectives for different needs, to the marketing team, the entire organization and business management.
You can seamlessly connect marketing with sales when both operate on the same platform and can access each other's data. Share knowledge and understanding and create a deeper customer experience based on them.
You can create campaigns that allow you to see all the data related to that campaign on one page: e-mails, lists, customers, leads that came through the campaign and content.
Differences between Pardot (Account Engagement) and Marketing Cloud
If you're looking for a tool to support marketing, or you've already decided on Salesforce, but you're trying to figure out which Clouds would serve you best, you'll probably come across three terms: Marketing Cloud, Marketing Cloud Account Engagement, and Pardot. So, what is the difference between them, and which one should you take? At this point, it's good to clarify that Account Engagement is a new term for Pardot. So, they're essentially the same thing, but what's the difference between Account Engagement (Pardot) and Marketing Cloud?
The table from the popular The DRIP blog, which clearly compares these two options, can be found below. Source: The DRIP – Salesforce Marketing Automation Blog
Pardot is therefore an excellent tool when the goal is to:
Generate more leads and shorten the time of purchase decision processes
Engage customers based on their wishes with dynamic and personalized campaigns
To understand in more detail the customer's steps from the first click to closing the deal
To truly understand ROI (Return on investment), i.e., the rate of return on invested capital
Eliminate silos and bottlenecks within the company that negatively affect the customer experience
Manage business and marketing based on data
Strengthen or build customer marketing (Account-Based Marketing – ABM)
Marketing is still seen as a somewhat unclear entity in some companies, its effectiveness is not necessarily believed in or its functionality is difficult to verify. Because of this, a dynamic marketing platform is vital for marketing reporting and monitoring results. From Salesforce, you can monitor the formation of ROI, the duration of purchase paths, the functionality of content, the impact of campaigns, the impact of emails and lead generation easily with one glance. Management becomes easier when you don't have to guess, but decisions can be based on data.
Create customizable reports specifically for your business needs and reliably monitor important metrics for your team or management. Delve into the information with one click and see what the reports from the current month have eaten or predict the best time for marketing measures based on the previous year's statistics.
Picture: Ceili Salesforce Demo org
Uncomplicated integration
Salesforce is a highly customizable and dynamic system where almost everything can be handled on the same platform. Often, however, there is a need to create integrations between systems, such as in the case of ERP or an industry-specific management system. Salesforce has ready-made integrations for thousands of systems and new ones are being created all the time, and in addition to that, a competent partner can make integrations tailored just for you.
Here is just a summary of the benefits of Salesforce Account Engagement/Pardot and Marketing Cloud, as the possibilities of the Salesforce platform are limitless and fully customizable to the needs of different industries. Therefore, you can get the best picture of the platform's possibilities by talking to a Salesforce partner or a Salesforce representative. We will gladly go through your needs and think together how Salesforce could serve you.
Julia Ryhänen
Marketing Manager & Salesforce Consultant
Emilia Kariuki
Marketing Specialist & Salesforce Consultant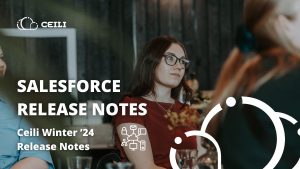 Here is a traditional Ceili's summary of the upcoming new features and changes in Salesforce's Winter '24 release, which has been published in September. Salesforce
Read more »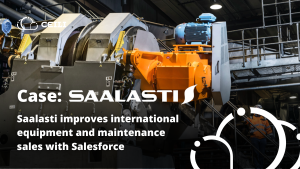 Saalasti is a third-generation family business founded in 1945 that manufactures the world's leading biomass processing equipment. Long experience and continuous development work enable customers
Read more »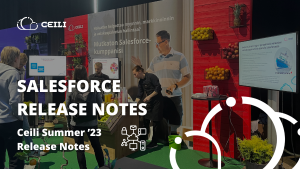 Here is a traditional Ceili's summary of the upcoming new features and changes in Salesforce's Summer '23 release, which will be published between April and
Read more »